Greece is a Mediterranean country in the Balkan region of Europe and it's at the crossroads of Europe and Asia. Greece is popular in historical context because the Greek civilization is one of the greatest civilizations in the history of the world. If you are from Pakistan and you are planning to visit Greece then you will have to apply for Schengen visa through the Greek embassy in Pakistan. I will guide you on how to apply for a Greece visa in Pakistan.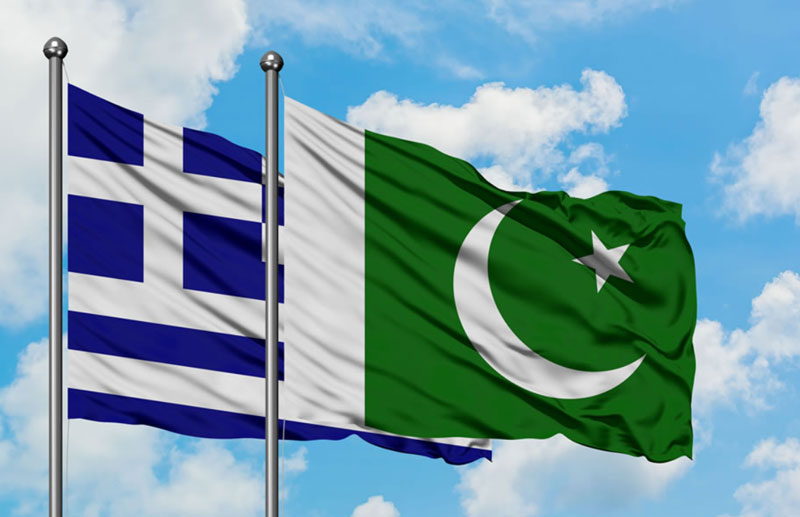 Types of Greece Visas in Pakistan
Greece has an embassy in Pakistan and it issues many types of visas to Pakistani and Afghan nationals. Below are some of the common categories of visas:
Airport transit visa
Short-Term Schengen Visa
Student visa
Long-term resident visa
Greece golden visa
Family reunion visas
The short-term visa is called the Schengen visa that's also issued by the Greek embassy in Pakistan because it's an authorized body to issue Schengen visas in Pakistan.
What's a Greece Schengen Visa?
Since Greece is part of the larger Schengen area which is a block consisting of 27 countries from the European Union and they issue a single combined visa with which you can visit all 27 countries including Belgium, Italy, France, Portugal, the Netherlands, Austria, Germany, and Spain. However, you have to decide which country is your main destination in the Schengen zone. If Greece is your main destination then you can apply for a Schengen visa through the Greek embassy in Pakistan.
How to Apply for Greece Visa in Pakistan?
The process of applying for a Greece visa in Pakistan is totally different than other Schengen countries. Other countries have online appointment system for visa applicants. The application is either submitted through VFS or directly at the embassy but first the applicant has to take an appointment in order to submit the application.
However, the Greece visa application can be submitted directly to the embassy in Islamabad. You don't need to take an appointment and can go to the embassy on a first come first served basis. However, I will suggest you call the embassy on the below numbers or email them and ask them if there is an appointment required to submit the visa application.
Embassy of Greece in Islamabad
Address 33A, School Road, F-6/2, 44000, Islamabad
Pakistan E-mail gremb.isl@mfa.gr
Telephone +9251 2825186, 2822558
Fax +9251 2825161, 8358985
misc Emergency tel: +92 3035193105
How to Get an Appointment for Greece Visa in Pakistan?
Since there is no VFS Global involved in a Greece visa in Pakistan and therefore, you don't need to take an appointment for a Greece visa in Pakistan. However, you can contact the Greece embassy on above mentioned numbers and ask them for an appointment. But generally, the visa application is accepted directly at the embassy if you have complete documents and properly prepared your application for the visa.
What Documents are Required for Greece Visa in Pakistan?
There is a standard list of documents required for a Schengen visa application. However, each Schengen country has slightly different requirements. For the Greece Schengen visa in Pakistan, you have to prepare the following documents:
Application duly filled
The passport is valid for 3 months (the passport must be valid for at least three months from the date of departure from the Schengen area, the passport must have 2 empty pages and the passport must be issued in the last 10 years).
Copies of all pages of the passport
Copy of CNIC for Pakistani Citizens
For foreigners, a Pakistani visa or residence card
A passport-sized photo
Flight reservations for all destinations
Hotel booking for the entire stay
Sponsorship letter if staying with friends or relatives
Bank statement for the last 6 months
National tax number (NTN)
Employment letter
Salary slips for the last 3 months
NO objection certificate from the employer
For retired people; pension documents
Student card (for students)
Consent letter from the parent (if a minor is traveling with one parent)
Business registration documents (for business people)
Chamber of Commerce certificate (for business people)
For civil servants NOC from the department
Travel insurance for the entire stay (minimum coverage 30,000 Euro)
You can buy travel insurance from smartchoice.pk and you can select any of the insurance companies mentioned below that are accepted by the Schengen countries from Pakistan for valid travel insurance for the Schengen area.
Asia Insurance Co Ltd
Askari General Insurance Company Ltd
CICL (Century Insurance Company Ltd)
East West Insurance Company Ltd
EFU General
NJI (New Jubilee Insurance)
PICIC (Pakistan Industrial Credit Investment Corporation)
Premier Insurance Limited
Shaheen Insurance
SPI Insurance Company Ltd (formerly Saudi Pak)
TPL Direct Insurance Ltd
UBL Insurers Ltd
United Insurance Company (UIC)
Universal Insurance Co. Ltd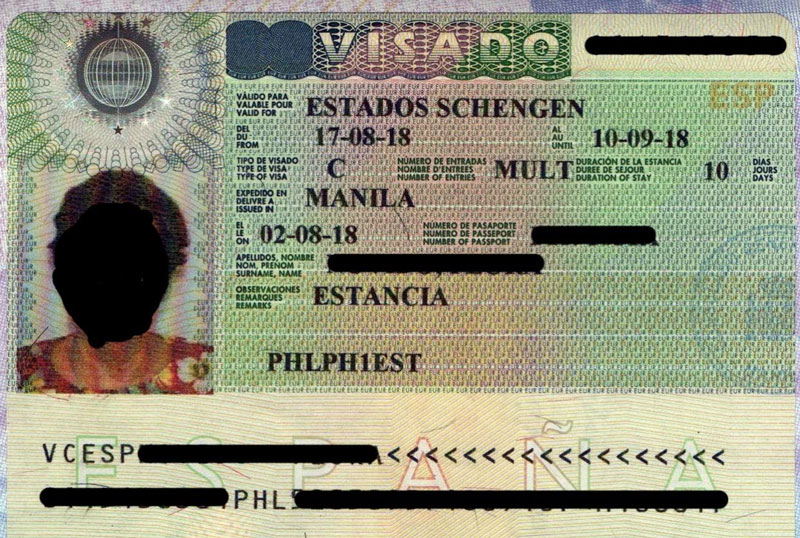 How much is the Greece Visa Fee in Pakistan?
Greece visa fee in Pakistan is 80 Euro for adults and 40 Euro for children. This visa fee is related to the standard short-term Schengen visa. Children under 6 years are not charged any visa fee by the embassy because that's standard for Schengen visas. For a long-term Greece national visa, the fee is 175 euros.
How long does it take to get a Greece visa in Pakistan?
The processing time for a Greece visa in Pakistan is 15 calendar days. This is standard time for a Schengen visa. If you are applying for other types of visas then it might take more time. If your application is incomplete then it might also delay your application.
Best Tips for Greece Visa in Pakistan
The Greece embassy in Pakistan is considered one of the toughest embassies to issue Schengen visas to Pakistani applicants. However, if your file is prepared very well and the documents are complete then you should have a good chance to obtain a Greek visa in Pakistan. Don't lie in your application and provide a well-planned itinerary.
If you are a true lover of Greek history and culture then you should write a detailed travel plan about Greece and mention that Greece is your main and only destination in the Schengen area. If you are going to visit more than one country in the Schengen zone then you can include Italy because that's near Greece. Keep your statements clear and relative in the application so the visa officer will not be doubtful about your intentions.
Note: If you need visa consultancy for a Greece visa in Pakistan then we offer a paid consultancy by WhatsApp or Zoom in which you will be able to talk to Mr. Abdul Wali for 30 minutes and he'll guide you personally. Every person's situation is different and therefore it's important to discuss your circumstances. You can email (everyvisa5@gmail.com) or send us a message on Whatsapp at +923112127101 to book an appointment.