Austria is one of the finest countries in the European Union. The Austrian Alps are very famous among travelers from around the world. I have personally been to Austria and I really liked the natural beauty of Austria. If you are from Pakistan and planning to visit Austria then you need a Schengen visa from Austria. I am here to guide you on how to apply for Austria visa in Pakistan in 2023.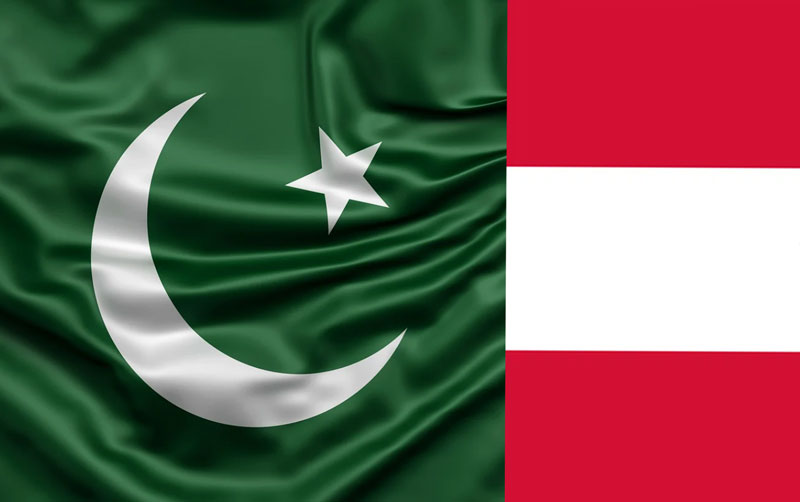 Types of Austrian Visas in Pakistan
Austria has a presence in Pakistan with a functioning embassy in Islamabad. They receive and process different types of visas from Pakistani and Afghan visa applicants. The Austrian embassy can issue the following categories of visas in Pakistan:
Airport transit visa
Short-Term Schengen Visa
National Visa (D)
Job seeker visa
Austrian residence permit
Family reunion visas
The short-term visa is called the Schengen visa that's also issued by Austria in Pakistan because it's an authorized body to issue Schengen visas in Pakistan.
What's Austria Schengen Visa?
Since Austria is part of the larger Schengen area which is a block consisting of 27 countries from the European Union and they issue a single combined visa with which you can visit all 27 countries including Italy, France, Portugal, Germany, and Spain. However, you have to decide which country is your main destination in the Schengen zone. If Austria is your main destination then you can apply for a Schengen visa through the Austrian embassy in Pakistan.
How to Apply for Austria Visa in Pakistan?
The process of applying for an Austrian visa in Pakistan is not difficult. First thing first, you should know your visa category. You can find the information on the official website of the Austrian embassy website in Pakistan, once you know the type of visa then you need to obtain a visa appointment because the Austrian Schengen visa is handled by VFS Global in Pakistan that's a third-party outsourcing agency working for varies embassies in Pakistan.
How to Get an Appointment for Austria Visa in Pakistan?
You can book an appointment with VFS Global for submitting your visa application to Austria's embassy in Pakistan. These days, getting an appointment for an Austrian visa is not a big deal, you can get an appointment easily as I recently got one for my clients. There are four visa application centers in Pakistan i.e. Lahore, Karachi, and Islamabad.
Note: You can also apply for some types of Austrian visas in Pakistan by directly going to the embassy in Islamabad but you need to get an appointment from the official website of the Austrian embassy in Pakistan. Please go to this link and get an appointment.
What Documents are Required for Austria Visa in Pakistan?
There is a standard list of documents required for a Schengen visa application. However, each Schengen country has slightly different requirements. However, for an Austria Schengen visa, you will need to gather and prepare the following documents before your appointment date at VFS Global:
Application duly filled
The passport is valid for 3 months (the passport must be valid for at least three months from the date of departure from the Schengen area, the passport must have 2 empty pages and the passport must be issued in the last 10 years).
Copies of all pages of the passport
Copy of CNIC for Pakistani Citizens
For foreigners, a Pakistani visa or residence card
A passport-sized photo
Flight reservations for all destinations
Hotel booking for the entire stay
Sponsorship letter if staying with friends or relatives
Bank statement of the last 6 months
National tax number (NTN)
Employment letter
Salary slips for the last 3 months
NO objection certificate from the employer
For retired people; pension documents
Student card (for students)
Consent letter from the parent (if a minor is traveling with one parent)
Business registration documents (for business people)
Chamber of Commerce certificate (for business people)
For civil servants NOC from the department
Travel insurance for the entire stay (minimum coverage 30,000 Euro)
These are basic standard documents for a visit visa to the Netherlands. If you are applying for other visas such as student visa, work visa, and medical treatment visa then you will need to provide additional documents for the respective visa category.
How much is Austria Visa Fee in Pakistan?
The Austria visa fee in Pakistan is Rs.24,800 for adults and Rs.12,400 for children. This visa fee is related to the standard short-term Schengen visa. Children under 6 years are not charged any visa fee by the embassy because that's standard for Schengen visas.
How long does it take to get an Austrian visa in Pakistan?
The processing time for Austria's visa in Pakistan is 15 calendar days. This is standard time for a Schengen visa. If you are applying for other types of visas then it might take more time. If your application is incomplete then it might also delay your application.
Best Tips for Austria Visa in Pakistan
Remember that Austria is very strict in issuing Schengen visas in Pakistan. Therefore, you must have a solid reason and compelling travel plan to make your chances higher for an Austrian Schengen visa in Pakistan. I would suggest attaching paid hotel bookings and paid (cancellable) flight bookings with your visa application for an Austria visa.
Also, if it's possible then why you don't apply for some other Schengen country's visa and then visit Austria? Because with a visa issued by Germany or Netherlands, you can still visit Austria. I am saying this because Austria's immigration policy is very strict and they usually don't issue tourist visas in Pakistan because of the fact that Austria has a nationalistic Anti-immigrant far-right government elected recently.
Note: If you need visa consultancy for an Austria visa in Pakistan then we offer a paid consultancy by WhatsApp or Zoom in which you will be able to talk to Mr. Abdul Wali for 30 minutes and explain your situation, He will give you the best tips for any visa
How can I get an Austrian visa in Pakistan?
You can get an Austrian visa in Pakistan by applying for a Schengen visa in Pakistan through VFS Global. You can also directly apply at the Austrian embassy in Islamabad, Pakistan for some types of visas.
Is it easy to get Austria visa from Pakistan?
No. Austrian visa is one of the toughest in Pakistan. You should provide complete documents and solid reasons to increase your chances of getting an Austrian visa in Pakistan.
Does Austria have an embassy in Pakistan?
Yes. Austria has an embassy in Pakistan located in the capital Islamabad at the diplomatic enclave.
Can I go to Austria from Pakistan?
Yes. You can go to Austria from Pakistan if you have a valid Schengen or Austrian national visa on your Pakistani passport.