Italy visa is one of the most sought visas in Pakistan. Italy is one of the most historical and beautiful countries located in Central Europe. If you are from Pakistan and planning to visit Italy for tourism purposes then my this visa guide will help you step by step on how to apply for Italy visa in Pakistan in 2023. Let's get started.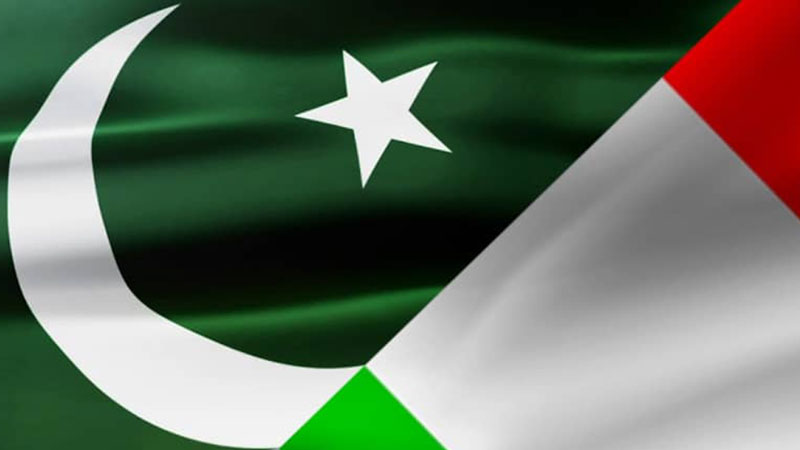 Types of Italy Visas in Pakistan
Italy has an embassy in Islamabad and a consulate general in Karachi city. They are both authorized to issue Schengen visas, work visas, business visas, student visas, and a few other types of visas to applicants from Pakistan and nearby third countries such as Afghanistan. However, for the simplicity of this guide, I will give you information for a short-term Schengen visa that's mostly applied by people in Pakistan to visit the Schengen zone.
What's Italy Schengen Visa?
Since Italy is part of the Schengen zone which is a block of 27 countries from the European Union and they issue a single combined visa with which you can visit all the 27 countries including Germany and Spain. However, you have to decide which country is your main destination in the Schengen zone. If Italy is your main destination then you can apply for a Schengen visa through Italy.
How to Apply for Italy Visa in Pakistan?
Now the main thing is how to start the process of applying for an Italy visa in Pakistan. The application process for an Italy visa is handled by VFS Global that's an outsourcing company that will receive, validate and process your application. However, the decision-making is solely rested with the embassy and consulate of Italy. So the first thing to start your Italy visa process is to get an appointment at VFS for submitting your application.
How to Get an Appointment for Italy Visa in Pakistan?
You can book an appointment with VFS Global for submitting your visa application to Italy's embassy or consulate. These days, getting an appointment for Italy visa is not an easy task. However, if you try again and again then you might be lucky to get a slot for yourself. Please visit the following link to book your appointment for Italy's Schengen visa application.
What Documents are Required for Italy Visa in Pakistan?
There is a standard list of documents required for a Schengen visa application. However, each Schengen country has slightly different requirements. For example, Italy wants you to have two sets of documents (one original & one copy). You will need to gather and prepare the following documents before your appointment date for a Schengen visa.
Note: Applications will only be considered if typed in capital letters and completed by 1 SET OF ORIGINAL DOCUMENTS)
Application form with three color passport size photographs and white background not older than six months.
For Pakistani Nationals: copy of Pakistani identity card (CNIC); Only Sindh & Balochistan residents are eligible to apply for a visa application, in other cases, proof of residence for at least six months in these two provinces must be supplied
For non-Pakistani Nationals: proof of legal residence in Pakistan as appropriate (such as long-stay visa, and/or residence or work permit);
Cover letter from the applicant addressed to the Visa Officer of this Consulate.
Bank statements showing movements in the last six months, duly signed and stamped by the bank;
National Tax Number Certificate (or proof of exemption if applicable); and
Federal Board of Revenue acknowledgment of tax returns for the last two fiscal years before the application date;
Additional and specific proof of financial means or ties with the country of residence, depending on the status of the applicant:
6) If the applicant is employed: Employment Letter Signed by the Employer
Payslips for the last three months before the application date;
Copy of the employment contract;
an employer's letter stating the approval for a leave of absence, specifying the dates of absence, position, and salary of the employee, duration of employment, purpose of absence, and contact number of employer.
If the applicant is a company owner or self-employed: certificate of registration of the company; Chamber of Commerce certificate
If the applicant is a civil servant/government employee: Non-Objection Certificate (NOC) issued by the Administration/public service employing the applicant stating the dates of the intended visit
If the applicant is retired: pension statements for the last six months;
If the applicant is dependent on another applicant: if the proof of family relationship cannot be established by the Family Registration Certificate (FRC) required, proof of family relationship through national civil status records;
Sufficient financial funds for the duration of the visit abroad (traveler cheques, credit cards, or bank allowance stamped on the passport) must be provided to this office otherwise the Frontier Authorities in Italy may refuse to give the entry if the above-mentioned financial requirements are not supplied.
Travelers Accident & Hospitalization (Sickness) Policy.
Flight reservation of air ticket (return or round trip) from/to Pakistan and the Member State of destination;
If trips include several stops in the territory of the Member States, reservations of the intra-Schengen itinerary (train, flights, car rental);
Reservation of accommodation for the entire duration of the stay in the territory of the Member States (hotel, aparthotel, holiday home, camping, youth hostel); or
if residing with family, friends, and sponsor, proof of sponsorship and/or private accommodation. Some Member States may require proof of sponsorship or private accommodation to be submitted as per relevant official forms.
Family Registration Certificate (FRC) issued in English by NADRA (Pakistan National Database and Registration Authority). Some Member States may require, in addition, the information to be submitted as per their own prescribed format.
Previous passports.
Photocopies of the first four and last two pages of the passport including current and previous visited countries visas.
If the applicant is a minor traveling with one or none of the parents/legal guardians:
Proof of consent by one (if traveling with the other except in case of a single parent having sole duly attested custody or guardianship) or two parents in an affidavit with details of the planned trip and name of sponsors/guardians during the trip;
Copy of the non-traveling parent(s) Pakistani identity card(s) (CNIC(s)) and passport(s).
If the applicant is a student: proof of enrolment at the university and student's card.
School documents of the children (School ID, Authorization to travel).
Birth certificate and Form B for children under 18.
Important Note: Polio vaccination certificate is compulsory for all kinds of short-stay visas.
These are standard documents for different people such as the working class, business people, and students. But these documents are specific to tourism visas. If you are applying for other types of visas then I will mention the documents list for those types as well.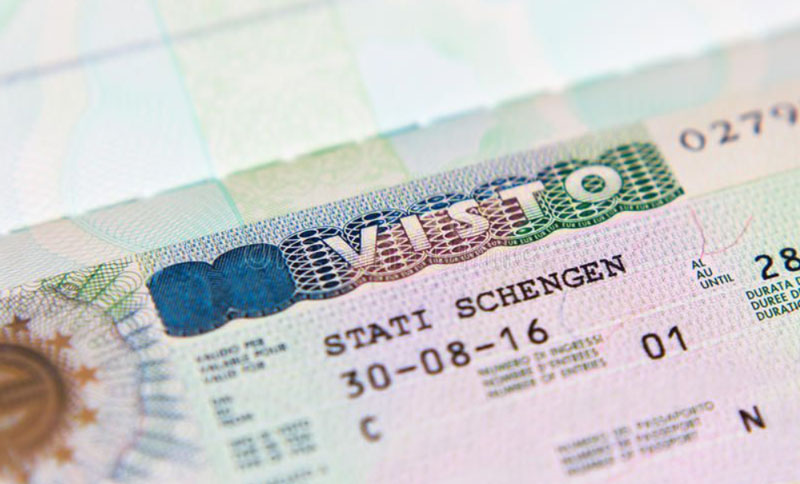 Required Documents for Italy Business Visa in Pakistan
In case you are applying for an Italy business visa in Pakistan then you will need to provide some additional documents such as an invitation letter from the company or organization with whom will do business meetings in Italy. They will need to provide you with an invitation letter and other information needed to process a business visa for Italy. You will also need to provide your own business documents and information from Pakistan.
Required Documents for Italy Work Visa in Pakistan
If you are going to apply for Italy work visa in Pakistan then there are slightly different requirements in addition to the requirements for a standard visa. You will have to provide your employment or company work contract from Italy duly signed and stamped. You will need to provide all the information such as salary, duration of the contract and the position of your job in Italy. You may also be invited for an interview by the consulate or embassy.
Required Documents for Italy Student visa in Pakistan
If you are going to study in Italy then the procedure is almost the same but the documents will be slightly different. In addition to the standard documents, you will have to provide your college or university enrollment paper from Italy and the reserved accommodation for the duration of your study course in Italy. You may also be invited for an interview.
How much is the visa fee for Italy from Pakistan?
The Italy visa fee in Pakistan is Rs.24,800 for adults and Rs.12,400 for children. This visa fee is related to the standard short-term Schengen visa. If you are applying for a Transit visa then the visa fee is slightly lower than the visit visa fee.
Processing Time of Italy Visa in Pakistan
The processing time for an Italy visa in Pakistan is 15 calendar days. However, it may take more time due to the backlog of applications and sometimes it takes more time for incomplete applications. If you are invited for an interview then it may take a few more days for the result.
Best Tips for Italy Visa in Pakistan
I would suggest applying for Italy visa in advance to avoid the hassle of missing your flight. Please provide complete documents and don't provide fake documents at any cost. Always be truthful in your application and reply to questions honestly. Make a clear short plan to visit Europe and don't include too many countries if this is your first Schengen visa.
I would recommend adding paid hotel booking (that you can cancel later). This will give you a good impression of your visa application. You can also add some packaged tours to your application if you want to make higher chances for your visa approval.
Note: If you need visa consultancy for Italy visa in Pakistan then we offer a paid consultancy by WhatsApp or Zoom in which you will be able to talk to Mr. Abdul Wali for 30 minutes and explain your situation. You can book an appointment for visa consultancy by contacting us via email (everyvisa5@gmail.com) or by messaging us on WhatsApp: +923112127101.
Frequently Asked Questions About Italy Visa in Pakistan
Can I apply for Italy visa online in Pakistan?
No. You can't apply for Italy visa online but you can take an appointment online and then submit your application at VFS global office in Pakistan
Is Italy visa open in Pakistan?
Yes. Italy visa is open in Pakistan and the covid-19 era restrictions are no longer in place. However, you need to get an appointment for a visa and it takes time to get an appointment these days.
Italy visa price in Pakistan
Italy visa price is Rs.24,800 for adults and Rs.12,400 for children between the age of 6 to 12. Children under 6 are free.
Is Italy visa free for Pakistani citizens?