Despite carrying the title of fourth-worst passport in the world, Pakistani citizens can still visit many countries without a visa or visa on arrival. Visa-free countries for a Pakistani passport are more than 30, but most of them are located outside of Asia and almost out of reach. Therefore, I have created a list of countries where a visa is not required for Pakistani passport holders and these countries are really worth visiting. I have personally visited many of them.
Pakistani Passport Visa Free Countries 2022
The entire list of visa-free countries for Pakistani citizens is the following with the number of days mentioned below. You can visit all of them without a visa. The majority of these countries are actually considered visa on arrival countries for Pakistani passport.
Azerbaijan eVisa (30 days)
Antigua & Barbuda (30 days)
Bahrain (14 days)
Cafe Verde (30 days)
Comoros (30 days)
Djibouti (30 days)
Dominica (21 days)
Gabon (30 days e-Visa)
Georgia (30 days e-visa)
Guinea Bissau (90 days)
Haiti (90 days)
Kenya (90 days)
Madagascar (90 days)
Maldives (30 days arrival)
Mauritania (30 days)
Micronesia (30 days)
Malaysia (30 days e-visa)
Mozambique (30 days arrival)
Myanmar/Burma (28 days e-visa)
Nepal (30 days arrival)
Palau (30 days arrival)
Saint Vincent and the Grenadines (30 days)
Samoa (60 days arrival)
Seychelles (90 days)
Somalia (30 days arrival)
Tajikistan (60 days e-visa)
Tanzania (30 days arrival)
Timor-Leste (30 days arrival)
Togo (30 days arrival)
Trinidad & Tobago (30 days)
Turkey (30 days e-visa)
Tuvalu (30 days arrival)
Uganda (30 days arrival)
Vanuatu (30 days)
Zambia (30 days e-visa)
Zimbabwe (30 days e-visa)
So there are a total of 34 countries that will give you a visa on arrival or sometimes a visa is not even required at all. In the above list, the only (days) mean a visa is not required and "arrival" means you'll get a visa at the airport when you reach there. And the "e-visa" means you need to get an e-visa from the respective country's website, print that, and keep it with you. Turkey and Georgia require you to have a US or US or valid Schengen visa on your Pakistani passport before you can get the e-visa online.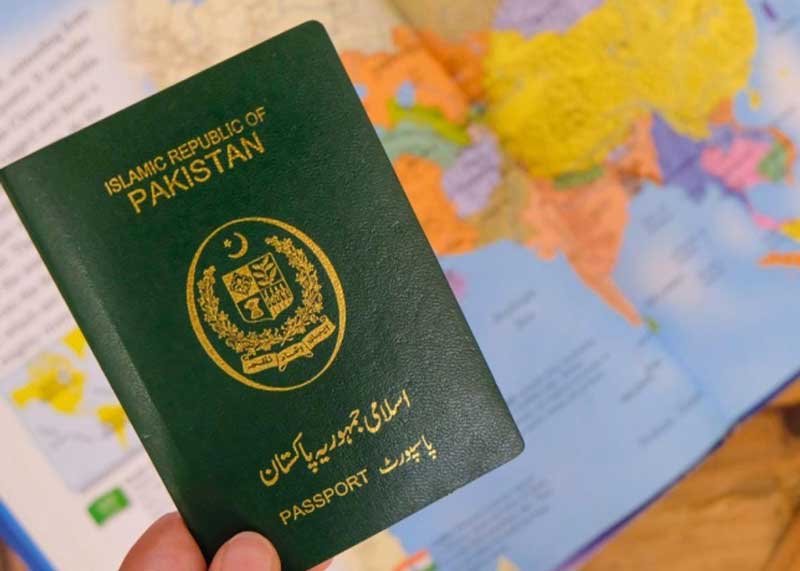 Top 10 Countries You Can Visit Visa Free on Pakistani Passport (Best Ones)
Now here is my list of top 10 countries that anyone from Pakistan can visit and enjoy their stay on a low budget. You don't need to worry about a visa, because visa will either be on arrival at the airport, or it'll not be required at all.
1) Turkey
The first country on my list is Turkey, you can get a Turkey e-visa online from their official website or you can get a Turkey visa on arrival at any airport with your Pakistani passport.
However and remember, in order to get a Turkey visa on arrival or from their website, you must already have a valid visa on your passport from any of the following countries i.e Schengen visa or UK visa, or a United States of America visa.
If you have just one of these valid visas on your Pakistani passport then you'll get a Turkey visa on arrival or e-visa from their website in 5 minutes. Visit this official Turkey government website to get your e-visa right now.
Turkey is just a five hours flight from Pakistan, it's a very dynamic and culturally rich country with numerous attractions including the popular Istanbul city. It's not even expensive because you can find easy connections to get a flight from Pakistan to Istanbul with middle eastern airlines such as Etihad Airways, Emirates, Oman Air, and Qatar Airways.
2) The Maldives
Are you fond of beaches? if yes then the Maldives is your place!
My second choice would be the great Maldives, which is the most beautiful country on earth. The Maldives is a great place to chill out with your friends or spouse. It's mostly visited by couples, but I have personally seen a lot of single guys roaming around the streets of Male and Hulu Male. White sand beaches are plenty in this tiny island country.
The Maldives was sinking in the sea and the UN had predicted it would soon disappear from Earth but they have remarkably reclaimed the land. When I visited the Maldives with a Pakistani passport, I stayed in Hulu Male a city that's entirely reclaimed from the sea. I am soon visiting the Maldives again with my Pakistani passport because I left my heart there.
One disadvantage of Maldives is that it's a little bit overpriced due to the nature of the country because everything is imported from abroad. However, for a one-week holiday, it really won't cost a leg or hand.
There are many options for accommodation in the Maldives and the food is not that expensive. The cuisine is very similar to Pakistani food and they use a lot of spices.
3) Myanmar (Burma)
I consider Myanmar to be one of the best countries I have ever visited with Pakistani passport. They give us 28 days' evisa and we must visit the country by air. One of my friends tried to visit Myanmar by road and he was denied entry. Therefore, I encourage you to visit by air to avoid the hassle of traveling with a Pakistani passport. Myanmar has literally stolen my heart because of its similarity to Pakistan.
Myanmar has a lot of attractions to explore. It has the big buddha that's one of the main attractions in the capital Yangon. There are local markets where you will find Burma's Muslim population living in harmony. I had a lot of miss conceptions before visiting Myanmar, but after I landed; I was surprised to see this beautiful land of smiles.
The best thing about Myanmar is that it's a very affordable place in Southeast Asia. I can easily say that Burma is cheaper than Pakistan in terms of accommodation, food, and transport. That's why I have included Myanmar in my top 10 list for Pakistani passport visa-free countries. Please visit this website to obtain your visa online.
4) Nepal
The world's highest mountain is situated in Nepal. It's a mountainous country located in South Asia. Nepal is in very close proximity to India. Nepal's culture is almost Indian and if you want to feel Indian culture and food then must visit Nepal.
Nepal has many places like Murree and Naran. I visited Pokhara that's a hill station and the weather is chilling even in the summer months. The best thing about Nepal is that everyone speaks Hindi and Urdu and Nepal is the cheapest country in the world. I booked a hotel room for two persons in the capital Kathmandu and it was just Rs.600 per night. Although the hotel was located in the main tourist area of Kathmandu.
5) Kenya
I have visited Kenya three times in the last four years with a Pakistani passport. Kenya is visa-free for Pakistani citizens and you will be welcomed. Kenya is among the few countries in Africa with great wildlife and almost every modern facility for tourists. During my visits to Kenya, I never felt insecure. However, you should be cautioned all the time.
What I like about Kenya is that it has a lot of attractions for tourists. Besides Nairobi, I would recommend visiting Mombasa which is the port city in Kenya. There is a sizeable Indian and Pakistani community in Mombasa and the beaches are amazing. Kenya is not an expensive place to visit, but flights within Kenya are so expensive.
Please go here and get your e-visa before traveling to beautiful Kenya.
6) Bahrain
Bahrain is a small island country located in the Persian Gulf, formally called the middle east. Pakistani passport holders can obtain a 14-day e-visa from the below-mentioned website. I visited Bahrain with the same evisa in 2017 and it turned out to be a nice experience.
Bahrain is completely different than other middle eastern countries. It has a vibrant culture and people are very open-minded. However, Bahrain offers very limited options. Manama is the capital of Bahrain and that's the main option to explore in Bahrain.
Please visit this website to get a Bahrain e-visa.
7) Tajikistan
Located in central Asia and bordering Uzbekistan and Kyrgyzstan, Tajikistan is a beautiful and mountainous country. Tajikistan's 93 land is mountainous. Tajikistan offers visa-free entry to Pakistani passport holders but you must obtain an e-visa before boarding your flight to Tajikistan. E-visa to Tajikistan only costs $50 USD.
The best thing about Tajikistan is that it's cheaper than Pakistan in terms of food, accommodation, and transport. The people of Tajikistan are very friendly and supportive. I stayed with a few locals in Tajikistan and they were super helpful.
8) Georgia
Tbilisi is the capital of Georgia and it is a lively city full of nightlife.
Georgia claims itself within Europe. However, it is a Euro-Asian country means some parts are in Asia and some are in Europe. But when I visited Georgia with a Pakistani passport, I felt like I'm in Europe. However, same like Turkey evisa, you have to have a valid US, Uk, or Schengen visa on your Pakistani passport before you can apply for a Georgian e-visa online.
You must also make sure that you have a return ticket, cash money, hotel booking, and travel history before going to Georgia because they are very strict in giving entry to Pakistani citizens. But don't worry if they ask you questions at the airport. Be very calm, and answer every question calmly. You will get entry to this heaven on earth. The people of Georgia are so friendly and lovely. It's an all-year travel destination.
9) Malaysia
Malaysia has been offering e-visa to Pakistanis for quite a long time now. I have been to Malaysia numerous times and this country is always offering something new. You can easily apply for an e-visa to Malaysia by visiting their official evisa website.
Malaysia is not an expensive place. It's very much within the budget for Southeast Asia. Most of the time, I have visited Malaysia in combination with Thailand. Both countries are easily doable with a Pakistani passport on a budget.
10) Qatar
Qatar is another country in the middle east with a lot of Pakistani communities. What I like the most about Qatar is the food. Plenty of Pakistani and Indian restaurants on the streets of Doha. FIFA football world cup 2022 is also happening in Qatar. Therefore, It's the best time to visit Qatar. Pakistani passport holders don't need a visa to enter Qatar.
Qatar offers visa-free access to Pakistani citizens, but you have must have a return ticket, hotel booking, and credit card. Also, visit Qatar only in the winter months, because in summer it's very hot and not bearable for most people.
Conclusion
Pakistani passport holders don't have too many options for visa-free travel but I will say that the world doesn't end if you can't visit countries without a visa. I have always shared the easiest ways to obtain a visa on a Pakistani passport and I will continue to do so. I hope, this list of countries will encourage you to travel with a Pakistani passport and you will find them very friendly and easy to explore countries.