Hungary is a charming and culturally rich country in Central Europe. It's located on the tip of the Balkan Peninsula bordering Romania, Slovakia, Ukraine, Serbia, Croatia, Slovenia, and Austria. If you are planning to visit Hungary from Pakistan then you are at the right place. I will guide you on how to apply for Hungary visa in Pakistan in 2023.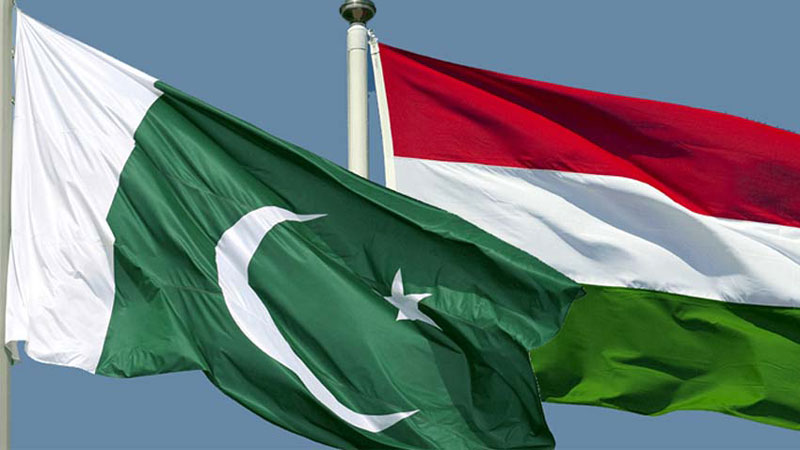 Types of Hungary Visas in Pakistan
Hungary maintains an embassy in Pakistan and process most of the visa applications for short-term and long-term visas for Hungary as well as Lithonia and Estonia (Only short-term). Below are some of the visa types Hungary can process in Islamabad.
Airport transit visa
Short-Term Schengen Visa
Student visa
Long-term resident visa
Shengen visa for Lithonia
Schengen visa for Estonia
Family reunion visas
The Hungary short-term visa is also called the Schengen visa and Hungary mostly issues Schengen visas in Pakistan for Hungary as well as Estonia and Lithonia because Estonia and Lithonia don't have embassies in Pakistan.
What's a Hungary Schengen Visa?
Since Hungary is part of the larger Schengen area which is a block consisting of 27 countries from the European Union and they issue a single combined visa with which you can visit all 27 countries including Finland, Greece, Denmark, Belgium, Italy, France, Portugal, the Netherlands, Austria, Germany, and Spain. However, you have to decide which country is your main destination in the Schengen zone. If Hungary is your main destination then you can apply for a Schengen visa through the Hungarian embassy in Pakistan.
How to Apply for Hungary Visa in Pakistan?
The process of applying for a Hungary visa in Pakistan is slightly different than other Schengen countries because for Hungary visa you have to take appointment through the embassy's website. They have a separate system for booking appointment.
Everything is mentioned on the website of Hungary embassy from booking appointment online to providing the required documents for the visa. They have also mentioned requirements for other types of visas as well as viass for Estonia and Lithonia.
How to Get an Appointment for Hungary Visa in Pakistan?
There is no VFS Global involved in a Hungary visa in Pakistan. The appointment is entirely handled by Hungary itself. You can simpy go to this website and book your appointment for Hungary visa in Pakistan as well as Estonia visa in Pakistan and Lithonia visa in Pakistan.
What Documents are Required for Hungary Visa in Pakistan?
There is a standard list of documents required for a Schengen visa application. However, each Schengen country has slightly different requirements. For the Hungary Schengen visa in Pakistan, you have to prepare the following documents:
The passport is valid for 3 months (the passport must be valid for at least three months from the date of departure from the Schengen area, the passport must have 2 empty pages and the passport must be issued in the last 10 years).
Copies of all pages of the passport
Copy of CNIC for Pakistani Citizens
For foreigners, a Pakistani visa or residence card
A passport-sized photo
Flight reservations for all destinations
Hotel booking for the entire stay
Sponsorship letter if staying with friends or relatives
Bank statement for the last 6 months
National tax number (NTN)
Employment letter
Salary slips for the last 3 months
NO objection certificate from the employer
For retired people; pension documents
Student card (for students)
Consent letter from the parent (if a minor is traveling with one parent)
Business registration documents (for business people)
Chamber of Commerce certificate (for business people)
For civil servants NOC from the department
Travel insurance for the entire stay (minimum coverage 30,000 Euro)
You can buy travel insurance from smartchoice.pk and you can select any of the insurance companies mentioned below that are accepted by the Schengen countries from Pakistan for valid travel insurance for the Schengen area.
Asia Insurance Co Ltd
Askari General Insurance Company Ltd
CICL (Century Insurance Company Ltd)
East West Insurance Company Ltd
EFU General
NJI (New Jubilee Insurance)
PICIC (Pakistan Industrial Credit Investment Corporation)
Premier Insurance Limited
Shaheen Insurance
SPI Insurance Company Ltd (formerly Saudi Pak)
TPL Direct Insurance Ltd
UBL Insurers Ltd
United Insurance Company (UIC)
Universal Insurance Co. Ltd
How much is the Hungary Visa Fee in Pakistan?
Hungary visa fee in Pakistan is 80 Euro for adults and 40 Euro for children. This visa fee is related to the standard short-term Schengen visa. Children under 6 years are not charged any visa fee by the embassy because that's standard for Schengen visas.
The same visa fee is charged when you want to apply for Estonia visa in Pakistan or Lithonia visa in Pakistan because these both countries are represented by Hungary in Pakistan.
How long does it take to get a Hungary visa in Pakistan?
The processing time for a Hungary visa in Pakistan is 15 calendar days. This is standard time for a Schengen visa. If you are applying for other types of visas then it might take more time. If your application is incomplete then it might also delay your application.
Best Tips for Hungary Visa in Pakistan
The Hungarian embassy is among the toughest Schengen visa countries in Pakistan. Because Hungary is very tough on immigration and Pakistan is a high risk country for immigration. Therefore, Hungary will usually not issue a visa to Pakistani applicants if they suspect that the applicant will not return to Pakistan upon his trip to the Schengen area.
If this is your first Schengen visa application then I personally would advise to apply through another Schengen country in Pakistan such as Germany, Netherlands, Italy, Spain or France. Because those countries are usually very friendly and touristic countries in the Schengen area. However, if you are still going to apply for Hungary then provide complete documents and don't lie in your application. Do whatever you can in your application to convince the visa officer to issue you with a Schengen visa in Pakistan.
Appeal procedure for Hungary visa in Pakistan
In case your Hungary visa is refused, you can appeal the decision. You have 8 calendar days from the date of receiving the refusal to file an appeal against the decision with the Hungary embassy counselor section. The appeal decision will take 15 days and you have to pay a fee for lodging the appeal. Please check the details for filing an appeal here.
Note: If you need visa consultancy for a Hungary visa in Pakistan then we offer a paid consultancy by WhatsApp or Zoom in which you will be able to talk to Mr. Abdul Wali for 30 minutes and he'll guide you personally. Every person's situation is different and therefore it's important to discuss your circumstances. You can email (everyvisa5@gmail.com) or send us a message on Whatsapp at +923112127101 to book an appointment.