Pakistani passport holders can get a Malaysian sticker visa from the embassy and can also apply for evisa online. I will share the complete process for both the sticker visa and visa as I myself have obtained both visas many times on my Pakistani passport. Malaysia comes under the visa-free list for Pakistani passport holders.
Note: If you need visa consultancy about a Malaysian visa or any other visa then I offer a paid consultancy by WhatsApp or Zoom call in which you will be able to talk to me for 30 minutes and explain your situation. You can book an appointment for visa consultancy by contacting us via email (everyvisa5@gmail.com) or by messaging us on WhatsApp: +923112127101.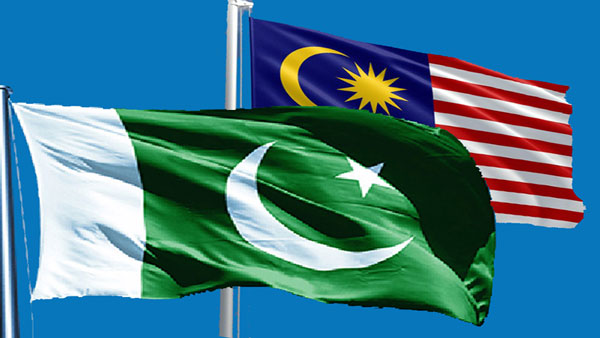 How to apply for Malaysia evisa online?
It is a very straightforward process to apply for a Malaysia evisa online on a Pakistani passport. But it also has some requirements. Malaysia currently offers evisa to a limited number of countries and that list luckily includes Pakistan as well. Please visit the following official government website to apply for evisa:
On this website, click "I'm New" if you are new, and it will take you to a page where you will have to provide your basic information such as name and address in order to create your account. After you create an account, you will be able to apply for Evisa.
Malaysia eVisa Requirements for Pakistani Citizens
There are a few requirements that you must provide in order to successfully submit the evisa application. if you don't provide the documents asked in the application then it might be unsuccessful. You don't need an invitation letter for Malaysia evisa.
If you mistakenly submitted the wrong document then don't worry, they'll ask you to send the correct one. I myself did a mistake by providing the wrong return flight document. They contacted me back via email and then I provided the correct flight details.
But if you do it right in the first place then there will be no delays in processing your application for evisa to Malaysia by the immigration authorities of that country. I always say this; please check the official website for up-to-date information and regulations about visas and passes.
Documents Required for Malaysia Evisa:
1. Passport Scanned Copy
2. Return Ticket in JPF
3. Hotel Booking in PDF
4. Bank Statement in PDF
5. Other documents in PDF
A bank statement should generally have an Rs200,000 minimum balance. After you apply for the visa online, it will send you instructions on how to pay the visa fee in Habib Metropolitan Bank. The fee is Rs.7700 (around that).
After you pay the fees, you will be given a receipt by the bank which you will have to upload online to complete the visa application process. it will take 2 to 3 days for evisa to get processed. in most cases, it will be approved and in some cases, it can be refused.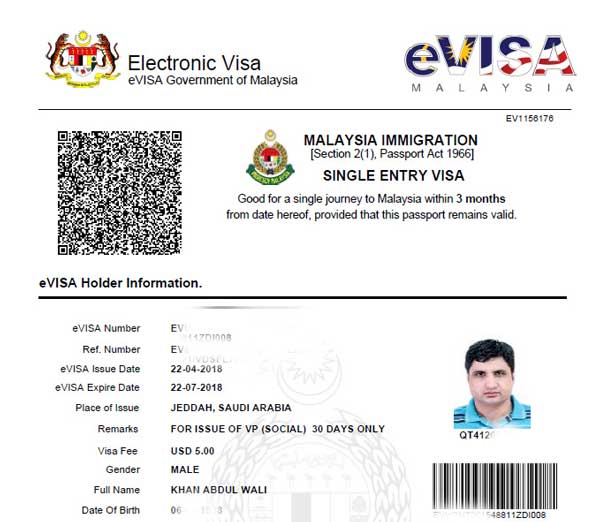 How to Apply for Malaysia Sticker Visa?
In order to obtain a sticker visa to Malaysia, you can visit the Malaysian high commission located in Islamabad next to the Ministry of foreign affairs. All people from FATA, Khyber Pakhtunkhwa, and Punjab should visit the high commission in Islamabad for obtaining a Malaysian visa.
Residents of Sindh and Baluchistan can visit the Malaysian consulate located at DHA in Karachi. The following is the address and phone numbers of the Malaysian consulate in Karachi.
Address: No. 7-A,
MAIN KHAYABAN-E-SHAMSHEER
PHASE V, DHA KARACHI-75500
Telephone: (92 21) 3529 5618/19
Fax: (92 21) 3529 5614/17
Email: mwkarachi@kln.gov.my
GMT: +5 (3 hours behind Malaysia)
Work days: Monday to Friday: 9.00am – 5.00pm
Public Holidays: Saturday & Sunday
Malaysia Sticker Visa Requirements for Pakistani Citizens
Requirements for a Malaysia sticker visa are very basic same as a Thailand visa for Pakistani citizens. It is better to apply for a Malaysia sticker visa through a travel agency that will arrange most of these documents for you except the Bank statement.
Documents Required for Malaysia Sticker visa:
1 (one) copy of the Covering Letter
2. 1 (one) Visa Application Form.
3. 2 (two) recent photographs of the applicant (passport size/white background).
4. Original & photocopy of Pakistan National Identity Card (CNIC) (A4 size).
5. Original passport & photocopy of passport (A4 size)
6. Bank statement for last six months (Balance Rs200,000)
7. Flight Reservation
8. Hotel Booking
The Visa fee is generally Rs.15000 for a Malaysia sticker visa. But most of the time, people do this visa through a travel agency. They charge a different fee for a Malaysia visa. Some agencies will charge you Rs.20,000 and some may charge you more. You should consult with a few agencies to find the best price.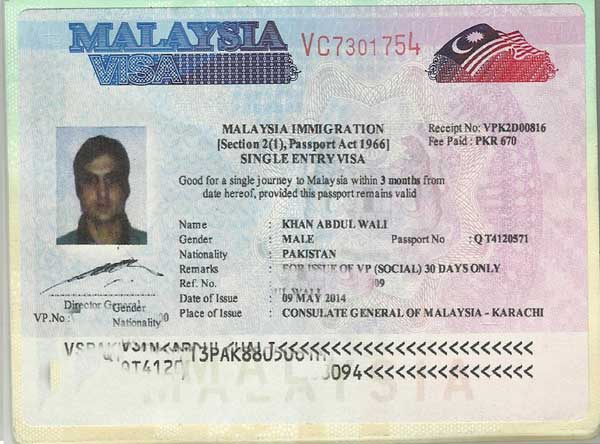 Malaysia Visa Tips for Pakistani Passport Holders
I have obtained a Malaysia evisa as well as a sticker visa numerous times on my Pakistani passport and I can give you some tips that will help you obtain the visa and travel to Malaysia without any hassle. If this is your first time in Malaysia then I would suggest you apply for a sticker visa through a travel agency, this way, you will spend more money but the visa will be guaranteed. eVisa is sometimes refused and that's a waste of money.
Provide complete and original documents for applying online. If you provide fake documents or information, that can go against you. Malaysia visa is not that difficult but if you apply yourself online then it will be easier for you and you can track it yourself. Only go-to travel agency for sticker visa, in case of evisa; always apply yourself on the website that I have provided above in this post.
We can arrange both a Malaysian evisa and sticker visa for you. Our agency is located in Karachi and you can contact us for paid consultancy service or get easy countries visas on your passport for travel history purposes. Please check our contact details.
Travel Requirements from Pakistan to Malaysia
First of all, the airline will let you board the flight with a Malaysia evisa or sticker visa. You will reach Malaysia airport and you should take a printout of the evisa that you received via email.
Show that to the immigration officer, he/she will check it and authenticate it. They will stamp your passport. And that's how I experienced it without any hassle.
However, you must always have a return ticket, hotel booking, and $50 per day cash with you to be on the safe side. During my recent visit, I was asked about these things. Especially, if it's your first time in Malaysia then do keep these three things with you to avoid deportation.
How to apply for Canadian visa from Pakistan?
How to apply for Azerbaijan evisa from Pakistan?
Visa free list for Pakistani passport holders
How to apply for Thailand visa from Paistan?