If you are going to apply for a Canada visa from Pakistan and you need information about what are the requirements for a Canada visa for Pakistani passport holders then you are at the right place. I will guide you step by step on how to apply for Canada visit visa from Pakistan. This is a guide about temporary resident visas for Canada that includes visitor's visas, business visas, and also student visas.
Canada Visa Requirements for Pakistani Passport:
1. Visa application form
2. Original passport with 6 months validity
3. Copies of all old/expired passports
4. Photocopy of current passport
5. Photo Copy of Nadra issued CNIC
6. Two photographs
7. Employment letter
8. Copy of "B" form (in case of traveling with children)
9. Bank Statement of the last 6 months
10. Flight reservation
11. Hotel reservation
12. Invitation letter (if invited)
13. Bank Statement of the sponsor (if invited)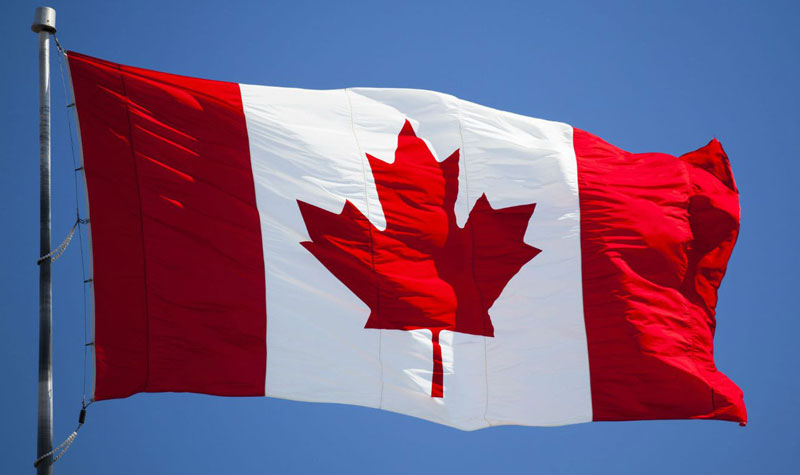 How to Apply for Canadian Visa Online?
The process starts with the Canada immigration website where you have to add your documents, fill out the form and upload it, and then submit your application by paying the required visa fee which is 185 Canadian dollars for a single visa application and the biometric fee is also included in this.
Visit the Official Website for applying for a Canada visa online.
You need to create an account on the official website of the Canadian government. Start your visa application there, submit all the documents online and fill out the required visa and security forms. You can download all the required forms from the above website.
Canada Visa Biometric at Gerry's Office in Pakistan
The next step is to go for Biometrics at Gerry's office. You already have paid the biometric fee online and you will just need to take the printout of your Canada visa application. However, you need to separately book an appointment for biometrics at Gerry's. After you successfully submit your application online, simply go to the below link and book an appointment.
Gerry's Website for Appointment in Pakistan
How to apply for Canada visa from Pakistan (Paper application)
I recommend applying for Canada visit visa by following the above-mentioned process that's completely online. However, you can still apply for a Canada visa through a paper application at Gerry's office. In order to do that, you will have to go to above mentioned Gerry's website and book an appointment for the visa instead of biometrics only. That's the simple process to start your paper application.
Applying for Canada Visa from Other Countries with a Pakistani Passport
If you are a Pakistani citizen living in other countries such as UAE, Qatar, Bahrain, UK, the US, or any other part of the world then you can apply for a Canada visa from there. Usually, you should be a resident of that country with some type of residency status in order to apply for a Canadian visa from other countries. The process is almost the same online and you will have to book an appointment at Gerry's office for biometrics in your current country.
How to apply for Canada's business visa in Pakistan?
The process I explained above is for visit visas when you want to visit Canada for visiting and tourism purposes. If you are planning a business trip to Canada then you can use the same visa for a business trip too. The main point here is that you have to stay for six months in Canada and this visa is called a "Temporary resident visa" in Canadian terms. You don't need to apply for a business visa separately because Canada issues long-term visit visas.
How to apply for Canada's student visa from Pakistan?
You can apply for a student visa in Pakistan with almost the same procedure. There are two options to apply for a Canadian student visa in Pakistan. You can apply online and upload all of your documents. You can also apply on paper by visiting a visa application center. For a student visa, you must be accepted into a study course in Canada. With your acceptance letter, you can apply for a Canadian student visa and you should follow the process given on this official Canadian government website: Click to apply for a student visa.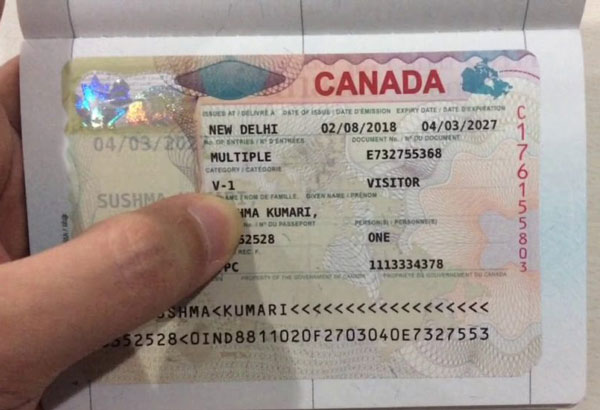 How much will a Canada visa cost in Pakistan?
The official visa fee for Canada's visit visa is 185 CAD that's equal to Rs.40,000 (current rate as of June 2023). The biometric fee for a Canada visa is 85 CAD and the Visa Fee is 100 CAD. Visa fees and biometric fees may change from time to time. Therefore, It's advised to visit Gerry's website or Canada's immigration website for the latest information.
How long is the process for Canada visa in Pakistan?
There is no definite answer for the processing time for a Canada visa. However, in normal circumstances, it will take 1 to 2 months for the process to complete. In some cases, it may take more than three months. You can always track your Canada visa application by going to the Government of Canada website. You can also find out the latest workload for Canada temporary resident visas by going to this link.
Keep in mind the official holidays of Canada such as Canada Day, Christmas, New Year, and other holidays that can delay your application a little bit more.
What is the validity of a Canadian visa from Pakistan?
The validity of a Canadian visitor visa is issued according to the remaining validity of your passport. If your passport has four years of validity then Canada will issue four years visa. If your passport has eight years of validity then Canada will issue eight years visa. That's how it works, therefore it's suggested to have longer passport validity before applying for a Canadian visa from Pakistan.
One thing to note is that you can stay in Canada for six months per visit. You will have to exist for six months if you want to visit Canada again. When you arrive in Canada then be ready to answer questions asked by the immigration officers related to your stay in Canada. Having a visa is not a guarantee to enter Canada.
Canadian High Commission in Pakistan
The address of the Canadian high commission in Pakistan is listed below but I don't think they process visit visas. They only work with permanent residents and other issues. Visit visas are processed from an overseas office and handled by the Gerrys.
Address: Sector G 5، Diplomatic Enclave, Islamabad, Islamabad Capital Territory 44050 Pakistan.
Best Tips for a Canada Visa from Pakistan
As I always advise, do not lie in your application. If you have a valid US visa on your passport then your chances for a Canada visit visa are good but it's not guaranteed. Try to visit the US, the Schengen area, and the UK first before applying for a Canada visit visa. If you have a good business with handsome cash flow or a high-paying job then your chances are good.
I wouldn't recommend a single man to apply for a Canada visit visa. You need to show home ties and family comes first in-home ties. If you are married and have kids then your chances for a Canada visit visa are high but still, you should have strong travel history too as you are going for a visit.
if possible, arrange an invitation letter or sponsor letter from some well-known conference or exhibition organization in your field and that usually helps in obtaining a Canada visa. Many people have used this way to get a Canada visa in the past. Again, do not give fake documents, and do not lie in applications that are not going to help.
Note: If you need visa consultancy about a Canada visa or any other visa then I offer a paid consultancy by WhatsApp or Zoom call in which you will be able to talk to me for 30 minutes and explain your situation. You can book an appointment for visa consultancy by contacting us via email (everyvisa5@gmail.com) or by messaging us on WhatsApp: +923112127101.
Conclusion of Canada Visa
I tried to provide information according to the best of my ability and knowledge. Now it's your turn to use this information and apply for a Canada visa yourself. I think you don't need to hire an agent in order to apply for a Canada visit visa. I did it myself many times.
People usually apply for permanent residence in Canada instead of a visit visa and Canada also wants permanent residents in their country. If you are eligible then you can check out your options at the official website of the Canadian government here.
The ratio of Canadian visit visa approval in Pakistan is very low due to the fact that most people claim asylum in Canada on a visit visa. But I would still recommend applying for this visa if you think you are eligible and you want to explore this beautiful country.
Canada is not a visa-free country for Pakistani citizens. If you want to find out which country is visa-free for Pakistani passport holders then you can check out my guide on this blog. I will keep updating this article with latest up to date information.