If you are planning to visit Vietnam which is a beautiful country located in South East Asia then you will need to obtain a visa if you are holding a Pakistani passport. I have been to Vietnam twice and I'm going to share the guide on "how to apply for Vietnam visa from Pakistan or any other place with a Pakistani passport" in fact, I can arrange a Vietnam visa for you in Pakistan or any other country where you are living with a Pakistani passport. Remember that Vietnam is not a visa free country for Pakistani citizens.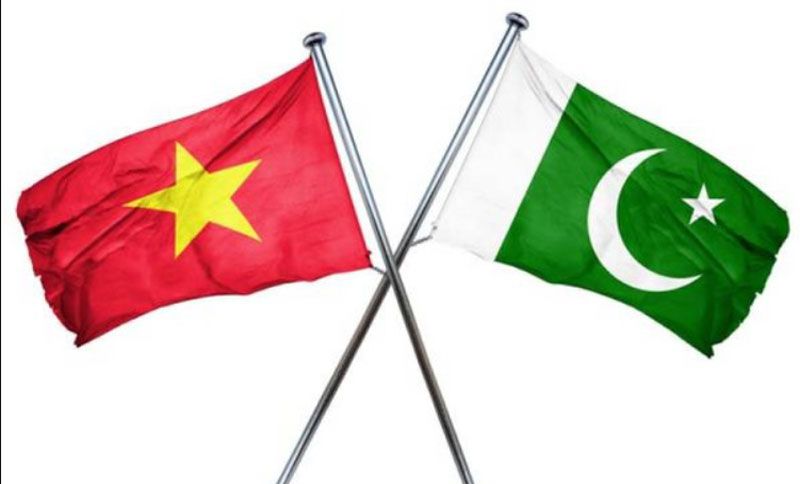 Vietnam has an embassy in Islamabad where you can apply for a visa to visit Vietnam. However, you will need to provide them with an invitation letter from Vietnam. Most of the time, people don't know anyone in Vietnam who can provide them with an invitation letter. That's where we come in and we provide not only an invitation letter but also provide an approval letter with which you can directly travel to Vietnam and you will receive a visa on arrival after landing at the airport in Vietnam.
Step by Step: How to Apply for Vietnam Visa from Pakistan?
I'm going to share the step-by-step process for applying for a Vietnam visa in Pakistan. We can arrange this visa for you with the help of our partner agency in Vietnam. If you follow this guide carefully then you will not need the help of any agent in Pakistan.
What is Vietnam Visa on Arrival for a Pakistani Passport with the Approval Letter?
First thing first, Vietnam visa approval letter that you can get through our partner agency in Vietnam. It's basically a letter that takes 15 working days to arrive from Vietnam immigration. Our partner agency in Vietnam applies for a visa approval letter for our clients and once it's issued by the immigration, they send it to us via email. You need to just print that letter and travel to Vietnam without any problem. You will get a sticker visa at the airport for a small fee.
Requirements for Vietnam Visa Approval Letter
Because Vietnam immigration has become a little strict when it comes to issuing approval letters for Pakistani citizens, therefore you need a few more documents to submit. This is because some Pakistani citizens overstayed their visas in Vietnam and some started working on visit visas which is illegal. This visa is strictly for tourism purposes.
In order for us to apply for a Vietnam visa approval letter, We will need the following documents from you. Please make sure to send these documents along with your approval letter fee in advance so we can process the letter as soon as possible.
Passport scanned copy (Must have 6 months validity)
Travel history (You must provide past visas & stamps copy)
Flight ticket reservation (unpaid)
Hotel reservation (unpaid)
The travel plan in Vietnam (places to visit)
Note: Please don't book your actual flight to Vietnam until you get the visa approval letter. If you have strong travel history like US, UK & Schengen then the approval letter might come faster. Secondly, please apply for an approval letter at least one month in Advance.
How Much Vietnam Visa Will Cost in Pakistan
A Vietnam visa is a little bit costly for Pakistani citizens. The Vietnam visa approval letter's cost is $145 per applicant. You have to pay a further $25 for a sticker visa when you arrive at the airport in Hanoi or Ho Chi Minh City. So the Total cost for your visa will be $170 USD.
Vietnam Visa Processing Time for Pakistani Citizens
The visa approval letter process takes around 15 working days but it can be processed faster by the immigration office if there is no workload. It depends on them and we can't do anything about the processing times. I advise applying at least one month in advance to avoid inconvenience.
Also, please make sure to write the correct arrival city on the approval letter such as Hanoi or Ho Chi Minh City. That can't be changed once the letter is issued. Secondly, immigration will issue the visa approval only for the travel days mentioned so you have to travel according to the plan once you get the approval letter (keep this in mind).
Vietnam Visa Requirements for Pakistani Citizens
When you arrive at the airport in Vietnam with a visa approval letter then you just need to present your valid passport (which must be valid for six months), a photograph, and fill out the visa application form at the airport which will be provided by the immigration officer. You also need to pay $25 USD in cash which is the visa stamping fee.
You can contact us by using the contact form and send the required documents for starting the process of obtaining the Vietnam visa approval letter. You will need to pay the $145 USD in advance and in case the Vietnam immigration reject/refuse your approval letter then this money is non-refundable because they don't refund the fee in case they refuse.
Frequently Asked Questions About Vietnam Visa
Here is the list of commonly asked questions about Vietnam visa by Pakistani passport holders which may be helpful for you if you are planning to visit Vietnam in the near future.
Is Vietnam visa open for Pakistan?
Yes! Vietnam visa is open for Pakistani passport holders and you can even obtain an approval letter for a Vietnam visa on arrival.
Can I get Vietnam visa online?
Yes. The entire process of the visa invitation letter is online. You can get this letter and travel to Vietnam without a visa. This is also called Vietnam online visa because there is no need to go to embassy.
Do Pakistani passport need visa to Vietnam?
Yes. Pakistani citizens need a Vietnam visa and the best option for Pakistani citizens is the approval letter which is easy to obtain and the process is fast and straightforward.
Can I get a visa on arrival in Vietnam?
Yes. If you have a visa approval letter as I mentioned earlier then you can get a Vietnam visa on arrival with a Pakistani passport.
Is Vietnam safe for Pakistanis?
Yes. Vietnam is 100% safe for Pakistani citizens and I have never faced any issue while visiting Vietnam on Pakistani passport.
Are Vietnamese people friendly to Pakistanis?
Vietnamese people are one of the friendliest people I have ever seen so far during my travel journey. They are welcoming and very friendly to tourists including Pakistani citizens.