Argentina is the second largest country in South America by land area after Brazil. If you are planning to visit Argentina from Pakistan then you will need an Argentinian visa on Pakistani passport and I'm here to guide you about how to apply for Argentina visa in Pakistan.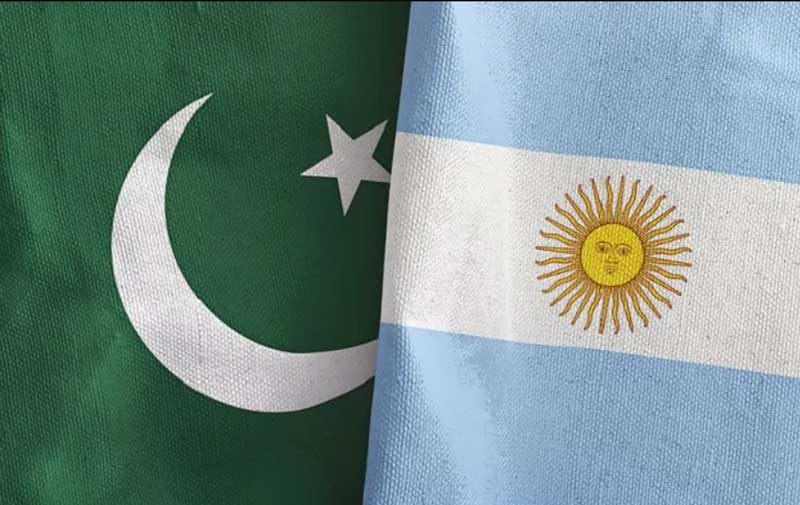 Argentina Embassy in Pakistan
The embassy of Argentina is located in Islamabad, Pakistan and it receives and process visa applications from Pakistani applicants as well as Afghan citizens in Pakistan. You can reach the embassy at the following address and phone number in Pakistan.
20, Hill Rd, F-6-3, F-6, Islamabad, ICT · +92 51 2825561
How to Apply for Argentina Visa in Pakistan?
The process of applying for an Argentina visa in Pakistan is usually straightforward if you have complete documents and the visa application form is filled out. Please check the document list below before visiting the Argentinian embassy in Islamabad. You don't need an appointment to submit your visa application. The required documents are similar to the Schengen visa application in Pakistan.
Please note that you need to submit all your documents along with the filled visa form to the following email address before visiting the embassy: consular_epaki@mrecic.gov.ar
Required Documents for Argentina Visa in Pakistan
These are the basic required documents for Argentina visa in Pakistan and they are very strict about the required documents. You should have all the documents ready in original form as well as photocopies to avoid hassle. They may ask you for additional documents.
Passport valid for at least six (6) months at the time of entering Argentina, with at least two (2) blank pages
Two (2) current 4 x 4 cm photographs, facing the camera, printed in color, on a white background
The visa application form is filled out (preferably in electronic format) and signed by the applicant.
Proof of income (for example, last three pay slips, last credit card statement, or last bank statement)
Round trip reservation (Recommendation: do not purchase tickets before obtaining the visa)
Hotel reservation and itinerary
If no hotel reservation has been made and an individual has extended an invitation, a letter of invitation
Payment of consular fee: 150 US dollars or euros, depending on the Consular Office where the application is filed. The fee must be paid in the local currency of the Representation
Consular interview
The visa office is open from 9 AM till 2 PM and the application must be submitted at least 45 days before the travel date. A visa interview is mandatory for all applicants regardless of their status. The counselor will interview the applicant only if the documents are complete.
How much is a tourist visa for Argentina from Pakistan?
The visa fee for Argentina visa is $150 USD in Pakistan and this must be paid after the interview with the visa officer. This fee is applicable to all visa applicants regardless of their age. The visa fee will be deposited after the email confirmation from the embassy.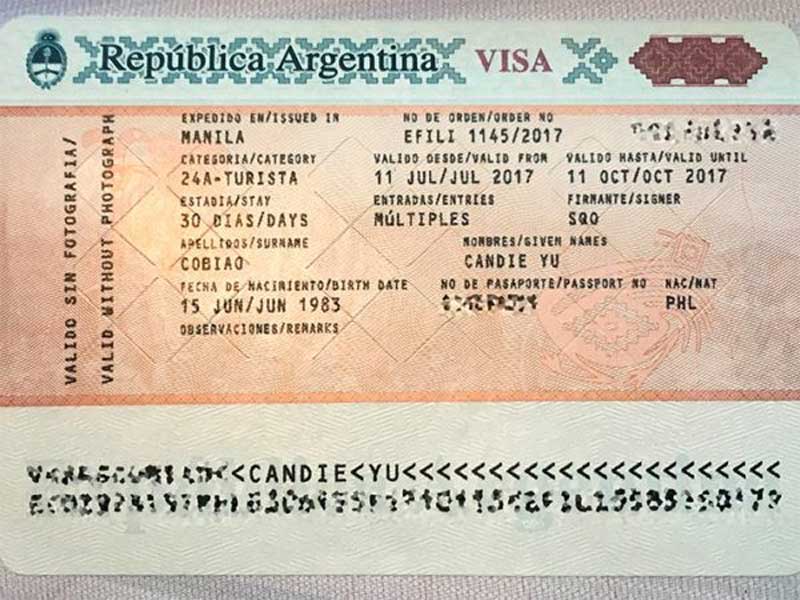 How Long Does it Take for Argentina Visa in Pakistan?
It can take up to a month for the visa process to complete. However, the embassy doesn't have a predictable timeline. You can get a visa within one week if the visa officer is satisfied with your documents and interview answers. It can take more than two months in some cases if they have doubts about your intentions.
Does Argentina Have Embassy in Pakistan?
Yes. Argentina has an embassy in Pakistan that can process your visa application and it's responsible for issuing tourist and business visas to Pakistani citizens. The Argentinian embassy is located at sector F-6 in Islamabad, Pakistan.
Can I Apply for Argentina Visa Online in Pakistan?
No. Because the Argentinian embassy already exists in Pakistan so you can't apply for the visa online. You have to visit the embassy and apply for the visa on a Pakistani passport. You will also need to give an interview when submitting a visa application in Pakistan.
Visa Consultant for Argentina Visa in Pakistan
If you need visa consultancy for Argentina or any other visa in Pakistan then we offer a paid consultancy by WhatsApp or Zoom in which you will be able to talk to Mr. Abdul Wali for 30 minutes and he'll guide you personally. Every person's situation is different and therefore, we give you the best possible advice according to your own situation. If you need an appointment then you can email (everyvisa5@gmail.com) or send a message on WhatsApp for booking an appointment on this number +923112127101.